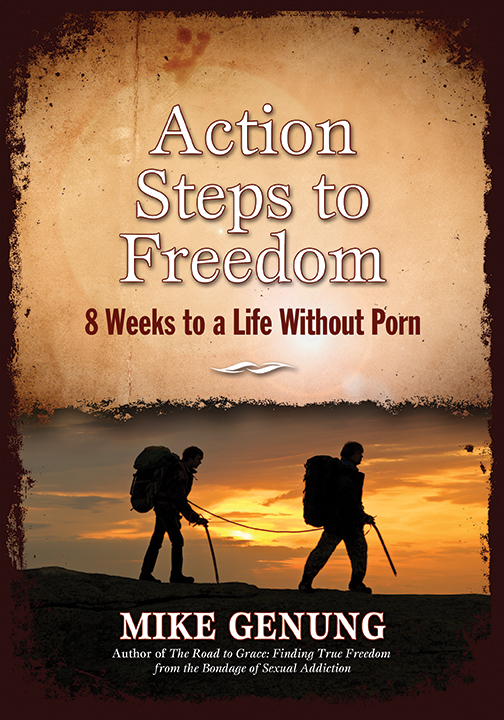 Buy Now $19.95
Price each: $19.95
The above prices include free media mail shipping in the continental U.S. 
Dimensions: 8.5 x 5.5x .750"
Paperback: 330 pages
ISBN:978-0-97887756-4-3
Printed in USA
Prepare for an Adventure
Action Steps to Freedom is a unique, eight week course for those who want freedom from sexual sin.  The course provides you with the Biblical tools and action steps to overcome temptation, restore your marriage, rebuild your character, and revitalize your relationship with God.  Group members are required to work the course with an accountability partner.