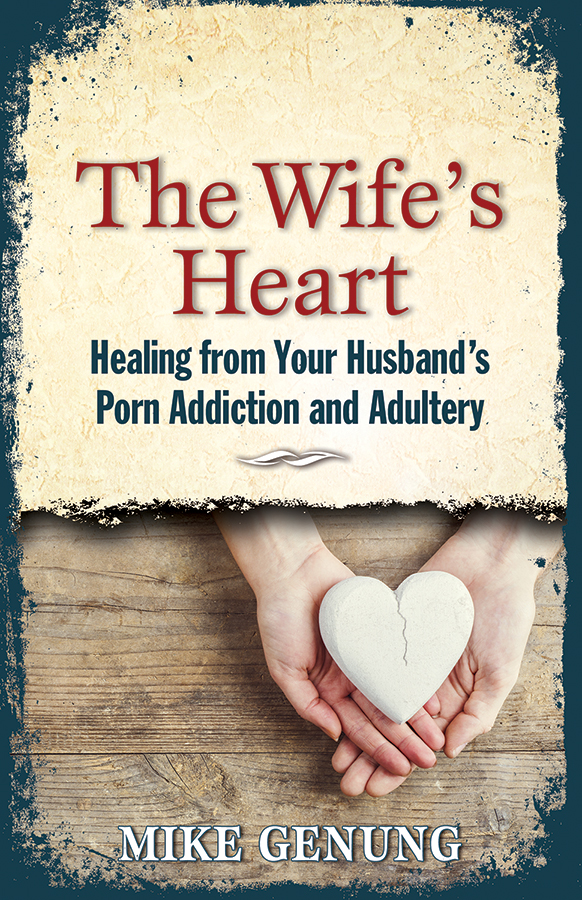 Buy now for $14.95
Price each: $14.95
The above prices include free media mail shipping in the continental U.S.
Price for eBook: $9.99
Dimensions: 8-1/2 x 5-1/2 x .600
Net Weight: 11 ounces
Paperback: 203 Pages
Publisher: Blazing Grace Publishing
Published: Jan 2017
ISBN–13: 978-0-9787756-7-4
ISBN–10: 0-9787756-7-8
Printed in USA
New for 2017!
The Wife's Heart; Healing from Your Husband's Porn Addiction and Adultery
"My husband is addicted to porn; I'm hurting, and feel so alone."
When a wife discovers her husband has committed adultery or is addicted to pornography, her world is rocked. Does she really know her husband? Why did he lie to her? How does she cope with her pain and anger, rebuild trust, restore the marriage, and heal?
The Wife's Heart answers these questions and more
Topics include:
Understanding your husband.
What to do if he refuses to get help, or keeps falling.
The 8 elements of rebuilding trust.
Coping with triggers such as fear, anger, and insecurity.
Embracing your incredible value as a wife and daughter of Christ.
Forgiveness
Healing your heart
And much more.
Table of Contents:
When Your World Comes Undone
Who Is He?
Who Are You?
You and God
Who Should I Tell?
Two + Three
Boundaries, Consequences, and Control
Triggers, Triggers, Everywhere
You Are Jael
Coping the Right Way
The Eight Elements of Rebuilding Trust
How You Can Help Him
What Has Been Exposed?
Lies, the Truth, and Healing
The If, When, and Why of Forgiving Your Husband
A Story of Healing
Drawing Near
God Shines through the Cracks
Bonus Material The Unwanted Chapter
Lies and Truth (Supplement to Chapter 14)
Finding Your Best Friend