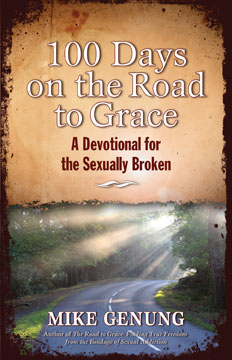 Buy now for $14.95
Price each: $14.95
The above prices include free media mail shipping in the continental U.S.
Price for ebook: $7.99
Dimensions: 8-1/2 x 5-1/2 x .600
Net Weight: 11 ounces
Paperback: 203 Pages
Publisher: Blazing Grace Publishing
Published: July 2013
ISBN: 978-09787756-9-8
EAN: 978-0-9787756-0-5
Printed in USA
100 Days offers 100 readings that include:
The path to freedom from porn and sexual addiction.
Keys to rebuilding your character.
Coping with emotions such as anger, depression, and fear.
Rebuilding trust and bringing healing to your marriage and family.
Bitterness and forgiveness.
Breaking the bondage of self.
Spiritual Warfare.
Revitalizing the relationship with God.
Living a life that counts for eternity
See all 100 days and read excerpts here.