Surrounded by Grace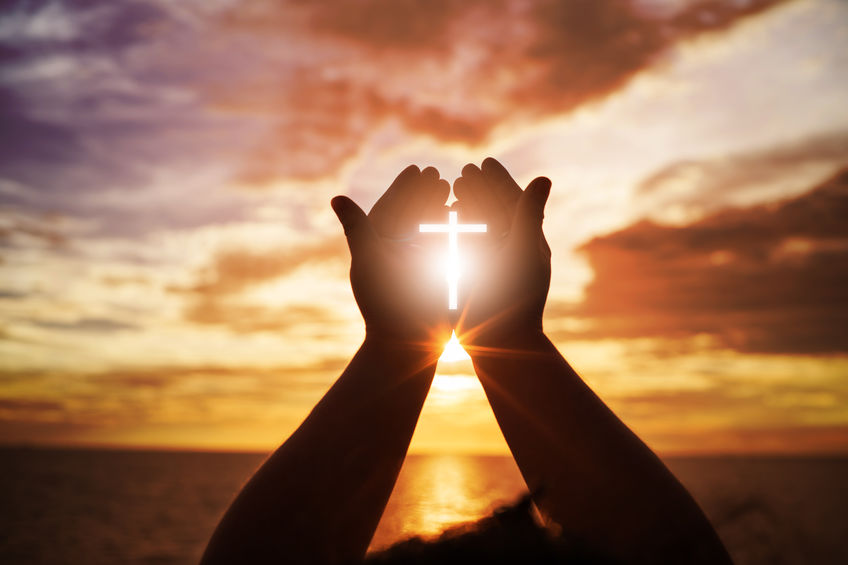 Therefore, having been justified by faith, we have peace with God through our Lord Jesus Christ, through whom also we have obtained our introduction by faith into this grace in which we stand; and we exult in hope of the glory of God. Romans 5:1–2
We're only beginning to understand how vast the grace of God is.
Every sin is cleansed by the blood of the cross. We have God's word; an incredible book where He gives us everything we need to know Him and how to live life. Our basic needs are provided (Philippians 4:19). We are given life, friends, family, and jobs ("But you shall remember the Lord your God, for it is He who is giving you power to make wealth" Deuteronomy 8:18).  If we seek Him, we find bountiful purpose. Creation is a reminder of God's grace, with all of its raw, majestic beauty. All of life is a gift.
Perhaps the most amazing, even shocking aspect of grace may be that the Lord draws us when we want nothing to do with Him:
But God, being rich in mercy, because of His great love with which He loved us, even when we were dead in our transgressions, made us alive together with Christ (by grace you have been saved…
Ephesians 2:4–5
I used to think that my salvation came as the result of me hearing the gospel, me making the decision to believe in Jesus—and bingo! Salvation. Today I believe there was a lot more going on than anything I did. I walked away from the Lord from my teen years through my mid–20's and threw myself into drugs, drink, and sex. My language was filthy; I took His name in vain often.
One evening, depressed, it hit me that my life was a disaster and everything I'd done had left me empty. I ended up in a church that night where the pastor said, "God is calling some of you to leave the land you're in and depart for a new one." I knew then that God was drawing and calling me—in spite of the fact that I'd pushed Him away.
If He hadn't opened my mind to my need, drew me to Him, and then orchestrated events so I knew He was speaking to me, the chances of groping my way back to Him on my own were slim. He keeps on doing so today.
The evidence of God's grace is all around us. He is constantly drawing, speaking, creating, correcting, and expressing His love to all of mankind.  Many times I suspect He is even pleading with us. The Bible isn't a rule book, but a giant, all–consuming love letter ("For God so loved the world…" John 3:16). The "rules" are merely to show us how man is meant to function. The operator's manual of a car tells us to pour gasoline into a gas tank, not sugar–water, because this is how it will best operate. So God in His love tells us the way to live that will grant us the most peace and, most importantly, favor with our Creator. Man starts breaking down when he's not in relationship with the Lord.
Are we listening to what He's saying to us? Are we able to receive it? Are we looking for Him? And are we obeying when He tells us to do something?
The grace of God comes through again; He forgives our disobedience, and continues to tap us on the shoulder and remind us that He's always near, ready to speak. I need His grace even to obey Him, as my tendency is to live life my way.
Thank God for His mercy.
Excerpted from Mike Genung's book, 100 Days on The Road to Grace, A Devotional for the Sexually Broken
Copyright : Artit Fongfung