Weaving Humility and Grace into the Marriage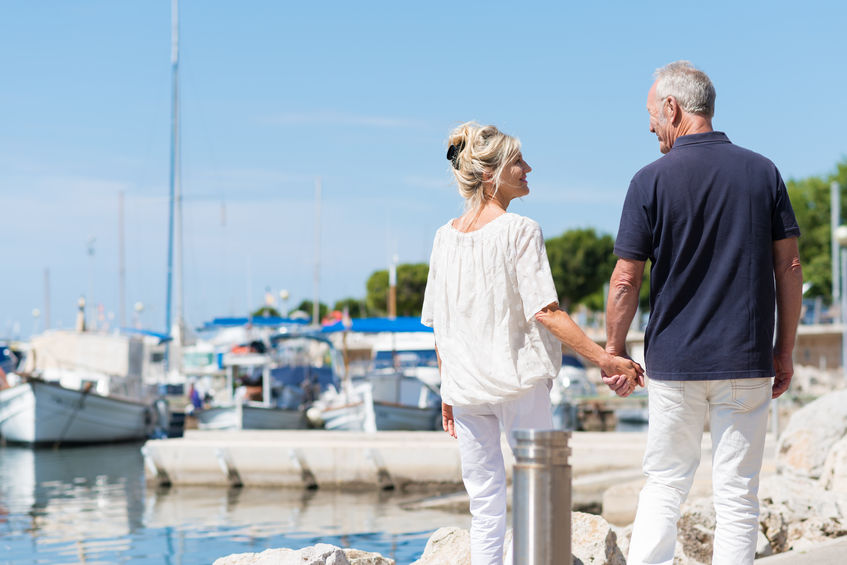 But He gives a greater grace. Therefore it says, "God is opposed to the proud, but gives grace to the humble. Submit therefore to God."
James 4:6-7
…and all of you, clothe yourselves with humility toward one another, for God is opposed to the proud, but gives grace to the humble. Therefore humble yourselves under the mighty hand of God, that He may exalt you at the proper time…
1 Peter 5:5-6
Pray
Humility is required for every step of the rebuilding process.  It takes humility for a husband to come to his wife, strip off "the good Christian" mask, and confess he's made a mess of their marriage. It takes humility for both sides to set aside their agenda and focus on listening to their spouse and making them feel heard.  It takes humility for a man to admit he can't say no to temptation and his life is out of control.
It takes humility:
For a wife to admit that God is working in her and wants her to change as much as her husband.
For a husband and wife to admit they need the help of others and open up with their weaknesses. It takes humility to admit that either spouse has been employing dysfunctional communication methods, most of which were handed down by their family.
For both sides to lay down their rights and make their spouse more important than them.
For a wife to press through her anger and hurt and fight with her husband instead of against him.
For the wife to forgive her husband for all of his sexual sin, lying, and the way he treated her.
For a husband and wife to accept and affirm each other, in spite of the faults and mistakes of the other side and how they're been hurt.
Many marriages, regardless of whether sexual sin was involved or not, don't make it because neither side is willing to choose humility over pride. If the marriage lasts but pride is still on the throne, it's a walking corpse because there's no life, love, or joy.
At the core of the battle to choose humility is rebellion; the refusal to submit to God's way of life. It's insisting that my spouse must yield to what I want instead of saying, "Okay Lord, what do You want me to learn? How do You want me to respond?"
This workbook is a challenge because both sides must confront the ways they need to change and grow; pride must die so the marriage can live.
I'm right there with you. Hurtful words have stumbled out of my mouth many times; I knew I was wrong even as I was speaking; then it took an act of war with my flesh to get "I'm sorry" out.
After I apologize, Michelle is faced with a choice to forgive or hold a grudge. If I apologize but she doesn't release her anger, a rift develops between us. Resentment grips our relationship, and the downward spiral begins.
Humility opens the flow of grace. If I go to Michelle and confess there's a sin in my life that's kicking my butt, she shows me grace by receiving what I've shared without condemning or judging me. Her response encourages me to be transparent in the future and deepens my love for her.
"God gives grace to the humble." When a couple submits to God's ways, chooses humility, and puts their spouse's needs above their own, He weaves grace into the marriage. Grace could be as simple as a sense that "my spouse is my best friend."  It could be an impression that God is with you, there is hope, and you're not alone. Grace could be peace in your relationship, or a wellspring of joy. It might come by the relief of a burden.  Grace is loving and appreciating your spouse more, and gratefulness to God for the gift you have in your spouse. Grace can also be an exhilarating round of sex where you set the sheets on fire.
Sometimes all it takes is one act of humility to start a chain reaction of grace in your relationship. You could leave an unexpected note expressing love and appreciation for your spouse, prepare dinner and clean up after it, take the kids, or send your husband or wife away for a weekend with friends.
You may be just one act of humility away from opening new doors to peace, love, and healing in your marriage.
For today's action step, both sides are to pray and ask God to bring one thing they can do for their spouse to their mind that will bless them. Then follow through.
I know it would be easier for you to ask your spouse what they would like, but God knows your spouse better than either of you, including the way to their heart.
Excerpted from Mike Genung's book, The Road to Grace for Couples; a Workbook
for Healing from Porn and Adultery
Image Copyright: racorn